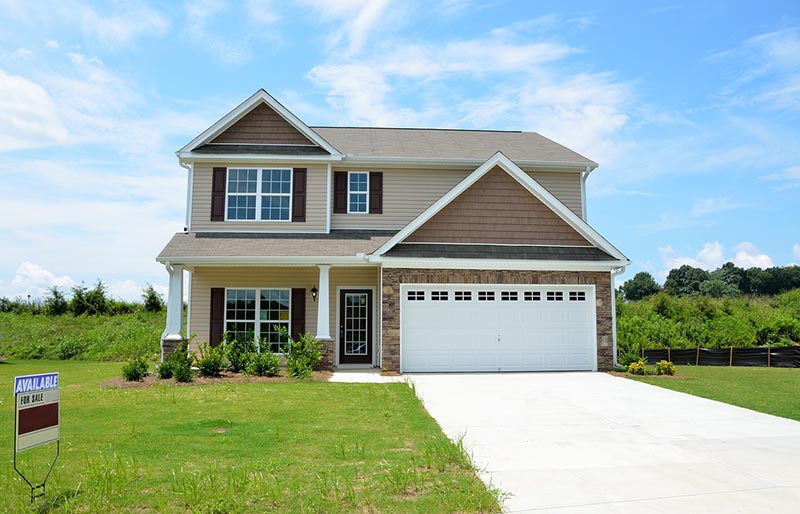 One of the biggest questions on everyone's minds these days is: What's going to happen to the housing market in the second half of the year? Based on recent data on the economy, unemployment, real estate, and more, many economists are revising their forecasts for the remainder of 2020 – and the outlook is extremely encouraging. Here's a look at what some experts have to say about key areas that will power the industry and the economy forward this year.
Mortgages: Joel Kan, Associate Vice President of Economic and Industry Forecasting, Mortgage Bankers Association
"The recovery in housing is happening faster than expected. We anticipated a drop off in Q3. But, we don't think that's the case anymore. We revised our Q3 numbers higher. Before, we predicted a 2 percent decline in purchase originations in 2020, now we think there will be 2 percent growth this year."
Home Sales: Lawrence Yun, Chief Economist, National Association of Realtors
"Sales completed in May reflect contract signings in March and April – during the strictest times of the pandemic lock down and hence the cyclical low point…Home sales will surely rise in the upcoming months with the economy reopening, and could even surpass one-year-ago figures in the second half of the year."
Inventory: George Ratiu, Senior Economist, realtor.com
"We can project that the next few months will see a slow-yet-steady improvement in new inventory…we projected a stepped improvement for the May through August months, followed by a return to historical trend for the September through December time frame."
Mortgage Rates: Freddie Mac
"Going forward, we forecast the 30-year fixed-rate mortgage to remain low, falling to a yearly average of 3.4% in 2020 and 3.2% in 2021."
New Construction: Doug Duncan, Chief Economist, Fannie Mae
"The weaker-than-expected single-family starts number may be a matter of timing, as single-family permits jumped by a stronger 11.9 percent. In addition, the number of authorized single-family units not yet started rose 5.4 percent to the second-highest level since 2008. This suggests that a significant acceleration in new construction will likely occur."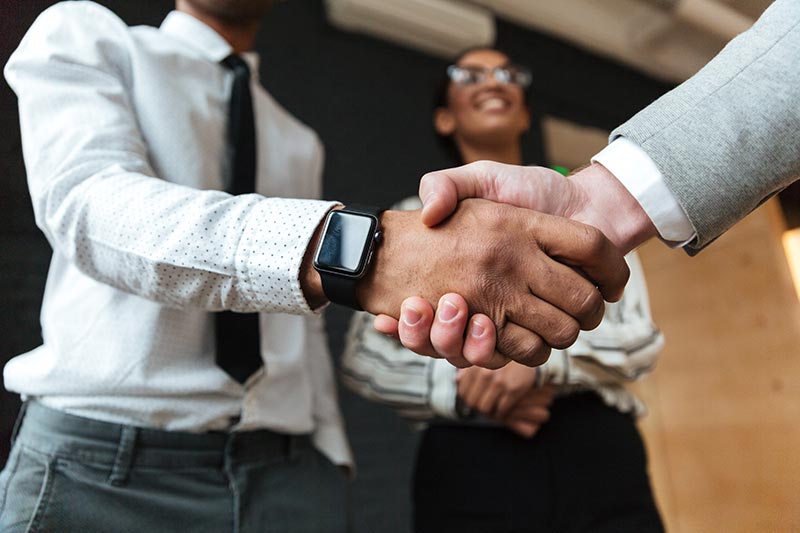 Selling your Phoenix home without an agent is often an appealing idea because you can forego the commission rates. The major downside, however, is you lose out on all the important qualities and experience an agent has when they do the work themselves. Here are four reasons why selecting a reputable, local real estate professional is beneficial for sellers:
Negotiation Skills
Your local Phoenix real estate agent knows how to get the buyer to make the purchase as close to the asking price as possible. They do this work for a living, so agents understand the ins and outs of contract and price negotiations. Another factor is the market conditions—agents have to stay on top of changes, so they can make the most money on commissions. They know what items they can negotiate and what things are best to avoid.
No Emotional Connection
One of the biggest things about hiring a professional that sellers find appealing is the fact that an agent is not biased. They're not connected to your property, so they see it at face value. Things like older home equipment, cracks in the sidewalk or areas that you can improve before the open house are more visible to the the agent than the person who has lived in the home for years. With no emotional connection, the agent can make decisions that many homeowners are afraid of or unwilling to make.
Accessibility
Does your schedule afford you the time to talk with every person interested in your home? Probably not. Additionally, agents must accommodate the schedules of prospective buyers and show them your Phoenix property when they're available. If you go the For Sale by Owner (FSBO) route, then you must handle screening buyers and scheduling showing times yourself.
Legal Responsibility
One thing most people do not realize when they choose to go the FSBO route is that they're legally responsible for anything they don't disclose to the buyer. Even inadvertent omissions can cause you to incur a lawsuit. Breach of contract may occur when the owner accidentally forgets to mention something hazardous about the property.
Property agents and brokers have insurance that covers them if they miss something a buyer finds a nuisance or danger after signing a home contract. You have nothing to protect you should you miss something.
Agents spend a lot of time and money earning their real estate license. Knowing the local Phoenix market and laws is a necessary part of the business. If you're not a legal professional, you could put yourself in danger of a lawsuit if you decide to sell your home on your own rather than hiring a professional to handle the process.
Article from: Meghan Belnap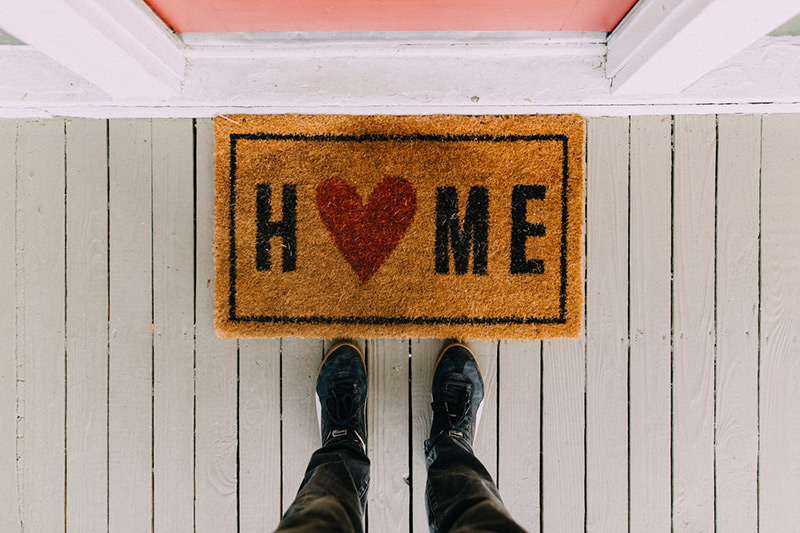 It's exciting to put a house on the market and to think about making new memories in new spaces, but we can have deep sentimental attachments to the homes we're leaving behind, too. Growing emotions can help or hinder a sale, depending on how we manage them.
Homeowners need to know what it takes to avoid costly mistakes. Being mindful of these things and prepared for the process can help you avoid some of the most common mishaps when selling your house.
1. Overpricing
When inventory is low, like it is in the current market, it's common to think buyers will pay whatever we ask for when we price our home. Don't forget that the buyer's bank will send an appraisal to determine the fair value for your Phoenix home. The bank will not lend more than what the house is worth, so be mindful that you might need to renegotiate the price after the appraisal. A real estate professional will help you to set the true value of your home.
2. Getting Emotional
Today, most homeowners have been living in their houses for an average of 10 years. This is several years longer than what used to be the norm, since many homeowners have been recouping from negative equity situations over the past 10 years. The side effect, however, is when you live for so long in one place, you may get even more emotionally attached to your space. If it's the first home you bought after you got married or the house where your children grew up, it very likely means something extra special to you. Every room has memories and it's hard to detach from the sentimental value.
For some homeowners, that makes it even harder to negotiate, separating the emotional value of the home from the fair market price. That's why you need a real estate professional to help you with the negotiations in the process.
3. Not Staging
We're generally quite proud of our décor and how we've customized our houses, but not all buyers will feel the same way about your design. That's why it's so important to make sure you stage your Phoenix home with the buyer in mind. Buyers want to envision themselves in the space, so it truly feels like their own. They need to see themselves in the space with their furniture and keepsakes – not your pictures and decorations. Stage and declutter your home so they can visualize their own dreams as they walk through your house. A real estate professional can help you with tips to get your home ready to stage and sell.
Today's seller's market might be your best chance to make a move. If you're considering selling your Phoenix house, sit down with a local real estate professional to help you navigate through the process while avoiding common seller mistakes.
Home builders make a lot of decisions about how to run their businesses every day. Among their most critical determinations is what features to include in the homes they build. Experience, region, trends, target audience, and many other factors play a role in a decision that directly affects their bottom line. In order to provide our members with actionable research, NAHB conducts a nationwide survey annually to find out the most likely (and unlikely) features builders will include in the typical home they build during the upcoming year.
The graph below shows the features builders are most likely to include in their homes in 2020. At the very top, with average ratings of 4.8 or 4.9 are a walk-in closet in the master bedroom, low-e windows, and a laundry room (on a scale from 1 to 5, where 1 means not at all likely and 5 means very likely). Also likely to show up in homes this year are energy-efficient features: efficient lighting, programmable thermostat, and Energy Star appliances and windows. Kitchens most likely will have a central island, a walk-in pantry, and granite countertops.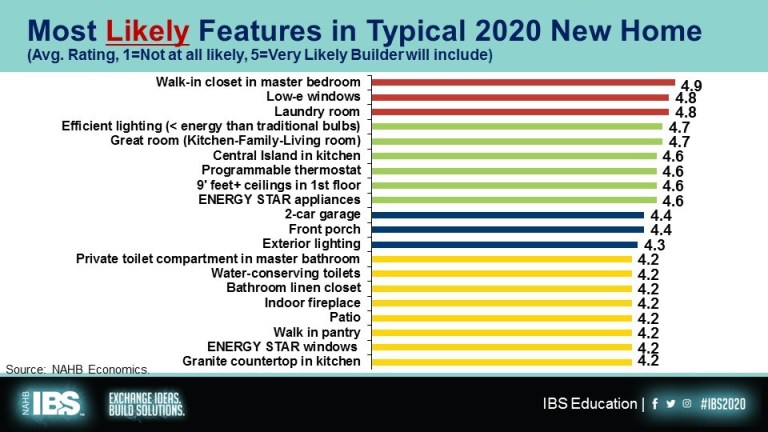 On the other hand, there are features builders are rather unlikely to include with the price of the home. Heading this list are cork flooring for the living areas of the main floor, geothermal heat pumps, solar systems, and dual toilets in the master bath. Also unlikely are specialty rooms like a sunroom or a media room as well as two-story family rooms or foyers.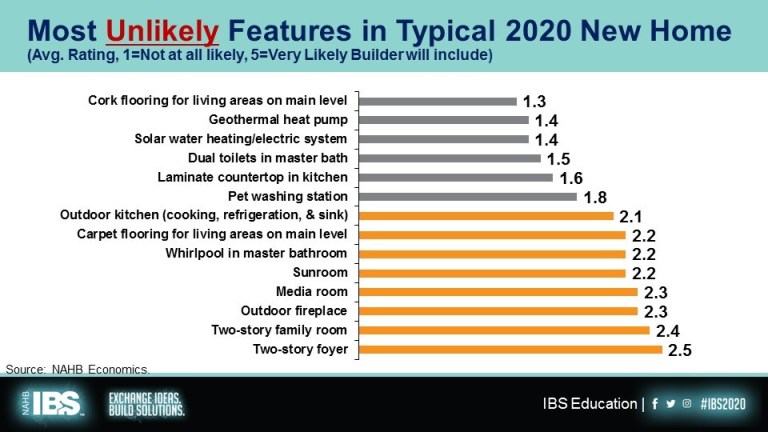 Source: NAHB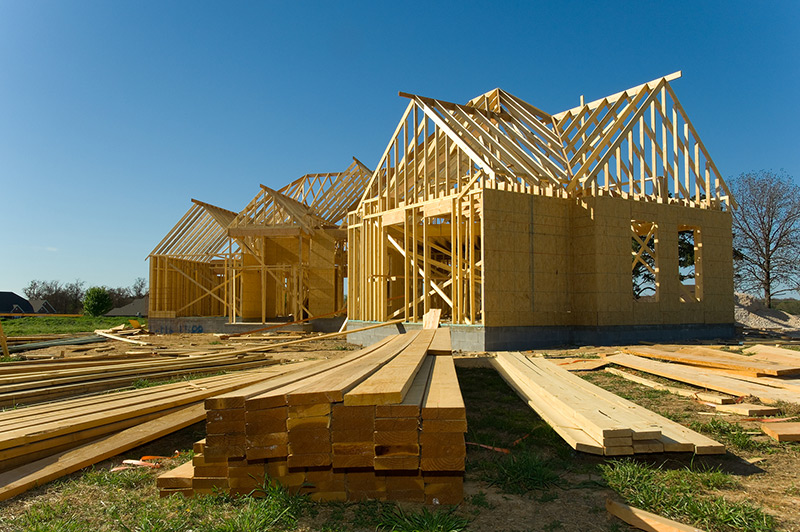 Building a dream home in Phoenix from the ground up is one of the most exciting things that you can do, but you need to be sure you're investing your money in the right places.
With a little bit of planning and research, your new home will be the perfect blend of form and function. Here are some of the best areas to invest the most money in:
HVAC System
Your HVAC system could be responsible for most of your energy usage, which is why it's crucial that you invest in an efficient system. Once you have the exact dimensions of the space, speak with an HVAC contractor about the size of the unit you're going to need and where all of the vents should be placed. An HVAC contractor will also be able to help you come up with a plan for where your ducts are going to be installed in the attic.
Roof
Your roof will protect your home from the elements, and you should never go with a second-rate company or shoddy materials. Luckily, installing a roof is a relatively straightforward project. With the proper maintenance, your new roof should last well over 40 years.
Appliances
No one wants to move into their new home only to realize that all of the appliances are hard to use or inefficient. When you're conceptualizing each room, you might want to spend a little extra time figuring out where the appliances are going to be placed. After you have those dimensions, you can then take a look at some of the leading manufacturers, read reviews and even ask for recommendations from friends.
Insulation
Even though your insulation will most likely need to be replaced at some point in the future, you should still consider going with high-quality materials. The insulation in your new home is going to have a huge impact on your monthly energy bills, as well as your family's comfort, and purchasing the right materials will be a wise investment. In addition to traditional batts and rolls, you might also want to take a look at high-efficiency blow-in cellulose insulation.
When building a custom home in Phoenix, you must also make sure you have an excellent insurance policy. Without the proper coverage, a single accident or mishap could end up ruining your finances for years to come.
Source: Meghan Belnap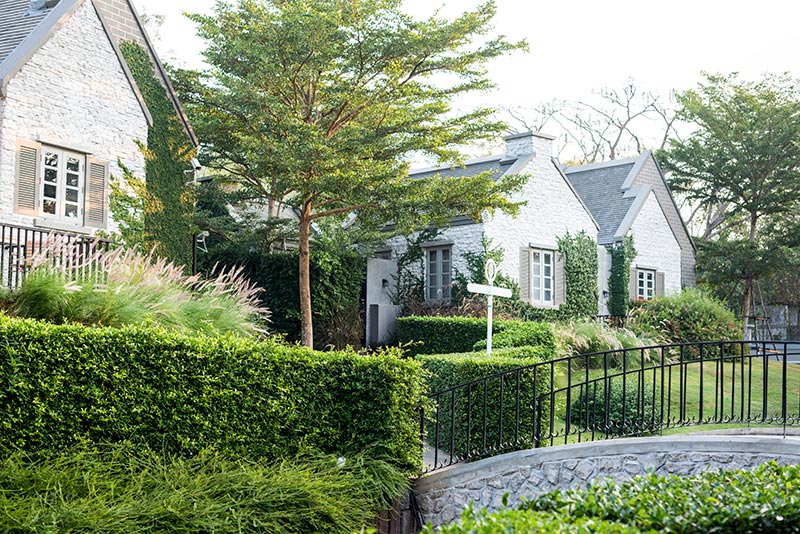 Home values vary considerably across the country, and that means aspiring buyers will need more—or less—money depending on where they're putting down roots. For example, the median home value in San Francisco is nearly $1.2 million, compared to $170,000 in Philadelphia.
Researchers with SmartAsset, a personal finance website, sought to find out how much consumers need in order to afford home payments in different areas of the country. They analyzed data for the 15 largest U.S. cities, factoring in five major metrics: median home value, property tax rate, down payment, homeowners insurance, and other monthly debt payments.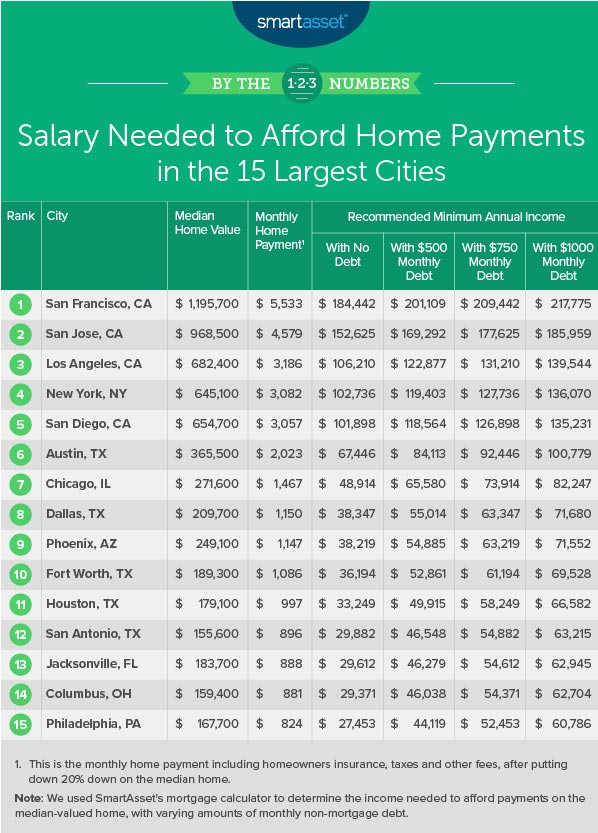 Source: SmartAsset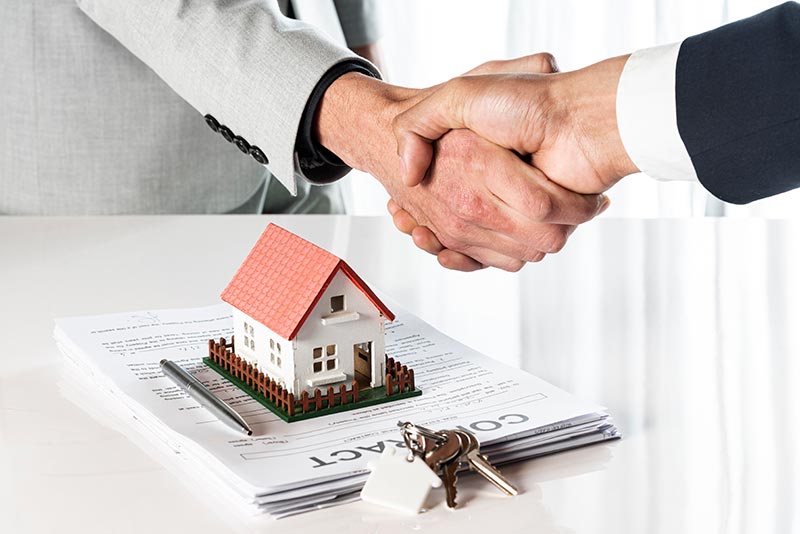 People often try to sell their home on their own (FSBO…For Sale By Owner). While this may certainly work for some, there are several things you should consider before you list your home yourself. Real estate agents perform many important services and often times deliver better results than a home seller could achieve on their own.
Advertising
According to NAR (National Association of Realtors), here's where buyers found the homes they actually purchased:
55% on the Internet
28% from a Real Estate Agent
10% Other
6% from a Yard Sign
1% from Newspapers
The days of selling your house by putting up a sign in your yard or placing an ad in the paper are long gone. Having a strong internet marketing strategy is crucial.
Negotiating
Here's a list of some of the people with whom you must be prepared to negotiate if you decide to FSBO:
The buyer, who wants the best deal possible
The buyer's agent, who solely represents the best interest of the buyer
The buyer's attorney (in some parts of the country)
The home inspection companies, which work for the buyer and will almost always find some problems with the house
The appraiser, if there is a question of value
Paperwork
The paperwork involved in buying or selling a home has increased dramatically as industry disclosures and regulations have become mandatory. This is one of the reasons the percentage of people FSBOing has dropped from 19% to 8% over the last 20+ years.
Sales Price
Many homeowners believe they'll save the real estate commission by selling on their own, but the seller and buyer can't both save the commission. A report by Zillow revealed that FSBOs are inclined to do so because they believe it will save money, but they don't actually save anything, and eventually end up listing with an agent. The same report revealed that, "While 36% of sellers that (at first) attempted to sell their homes on their own, only 11 percent of sellers—in other words, less than a third…actually sold without an agent."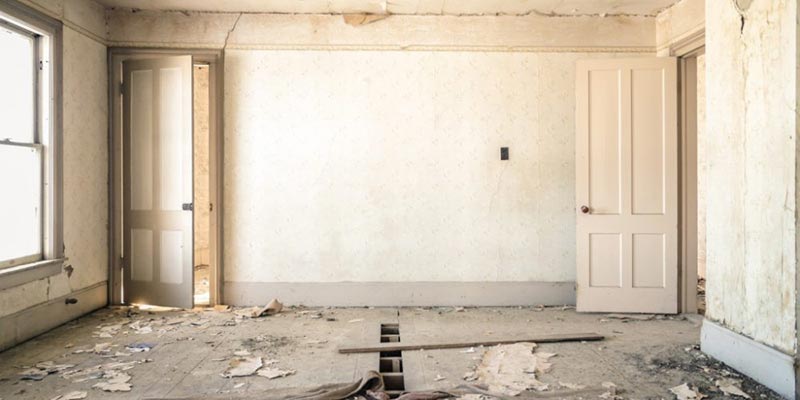 The last thing you want to do is purchase a home that ends up costing you more to fix than you calculated for. So before you spend a lot of your time and money on a fixer-upper, you need to know the questions to ask first.
Is the Investment Worth It?
Deciding on whether to purchase a fixer-upper is a big deal. You need to make sure that it's an investment you're willing to commit to. If you have a contractor, they'll make you aware of the state of the home, and also give you a rough estimate of the total costs of fixing the house.
Even when you have a trusted contractor, it's essential to have a professional home inspector look over the property. A home inspector is trained to find problems that a contractor might otherwise overlook, discovering what is often referred to as "inspection deal breakers."
Do You Have the Time to Invest?
This is a project that's going to take up a ton of your time. Whether you have any help or not, at the end of the day, it's going to be your home. That means you'll be in charge of that home day in and day out.
If anything goes wrong and there's an accident that occurs in the home, you'll be the only one responsible for dealing with that situation. So if you're serious about buying fixer-uppers, you need to learn how to manage your time. Additionally, if you're not looking to hire a contractor, you will need more time to spare.
Do You Have the Money to Invest?
You need to be 100-percent sure that you have the money, or be willing to obtain the necessary funds to purchase the home and have it fixed. Like most fixer-uppers, you can never perfectly calculate the final costs, so be ready to pay a little more if things don't go as planned. One of the most significant mistakes is not realizing there's a difference between a fixer-upper and a rehab home. When you don't understand this distinction, your budget can get shot very quickly.
If you're getting a loan, you need to make sure you know exactly what you're signing up for. A mortgage is a serious commitment of your trust and fiscal responsibility. If you have bad credit, a loan will probably be a bad idea for you. It's advisable to get your financial house in order before committing to more debt.
Is the Home in a Good Area?
One of the biggest mistakes both investors and traditional homebuyers make all the time is discounting the importance of location. Agents constantly talk about how critical the location is in the grand scheme of things. It's vital for your home to be in an excellent area. The location of your home helps determine how much your home appreciates over time.
Even the type of road a house sits on affects the price. The difference in value from a home located on a busy street versus a quiet neighborhood can be night and day. Great schools and public transportation are just some of the things you need to look at when purchasing a fixer-upper home.
Make sure to get a feel for how appreciation has been over the last decade. Is it keeping up with other surrounding areas? Consult with your buyer's agent to get their opinion of how the appreciation will be before moving forward.
If you're looking to start buying fixer-uppers, you have to able to spend a ton of time doing your research first. Additionally, as a beginner, you can make many mistakes, and it happens to a lot of people at some point. Don't let your fixer-upper become a rehab money pit!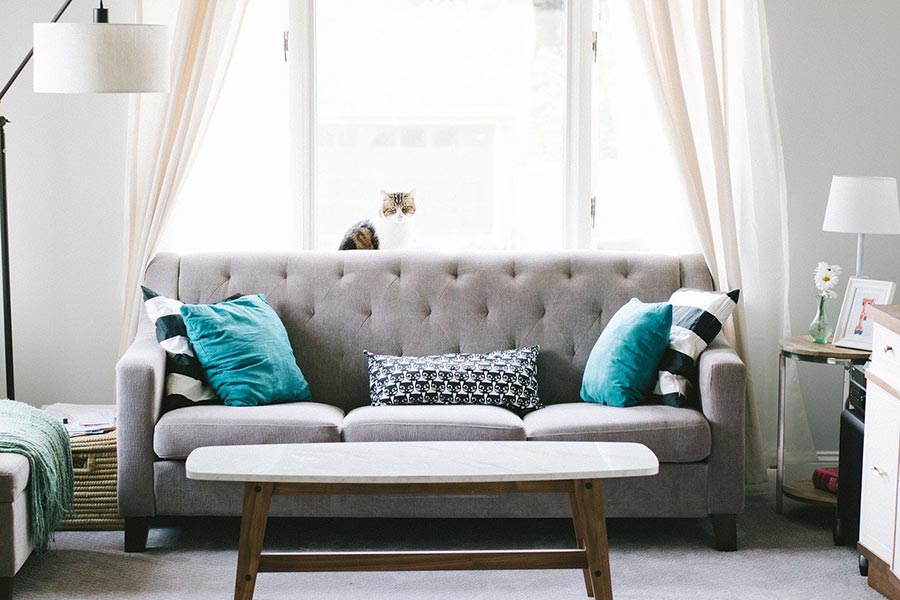 We talk a lot about why it makes financial sense to buy a home in Phoenix, but more often than not we're drawn to the emotional reasons for homeownership.
No matter the size or shape of a living space, the feeling of a home means different things to different people. Whether it's a certain scent or a favorite chair, the feel-good connections to our own homes are typically more important to us than the financial ones. Here are some of the reasons why
Stability to start and raise a family
From the best neighborhoods to the top school districts, even those without children at the time of purchase may have this in the back of their minds as a major reason for choosing the location of the home they purchase.
There's no place like home
Owning your own home offers not only safety and security, but also a comfortable place where you can simply relax and kick-back after a long day. Sometimes, that's just what we need to feel re-charged and truly content.
More space for you and your family
Whether your family is expanding, an older family member is moving in, or you need to have a large backyard for your pets, you can take all this into consideration when buying your dream home, so the space truly works for you.
Control over renovations, updates, and style
Looking to actually try one of those complicated wall treatments you saw on Pinterest? Tired of paying an additional pet deposit for your apartment building? Maybe you want to finally adopt that fur-baby puppy or kitten you've been hoping for. Who's to say you can't do all of these things in your own home?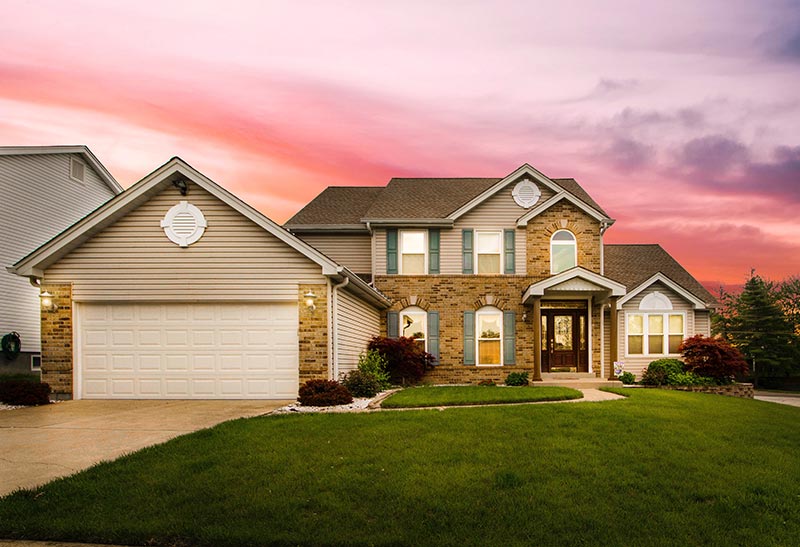 National home equity in the third quarter of 2019 rose 5.1% year over year, reaching an average of $5,300 per homeowner, according to CoreLogic's Home Equity Report. States that saw the largest equity gains are Idaho (where homeowners saw an average increase of $25,800), Wyoming ($24,000), Utah ($21,000), and Montana ($17,800).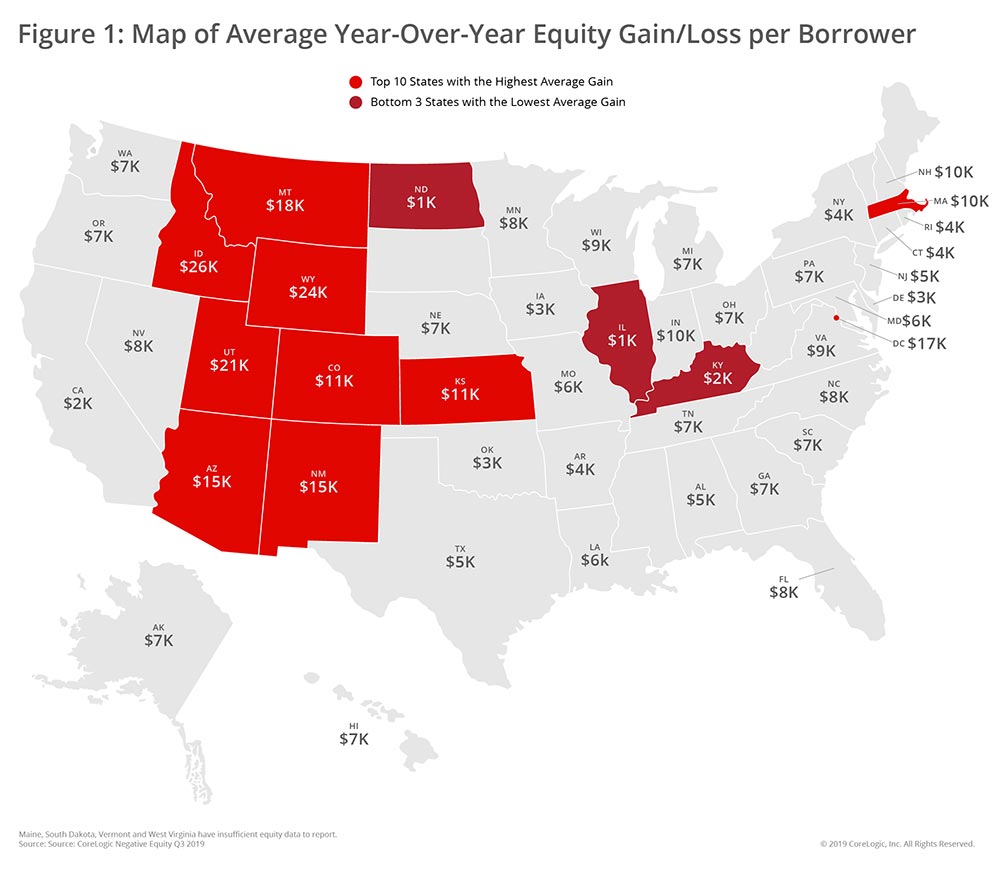 Meanwhile, the number of homes with negative equity, meaning the owners owe more on their mortgage than their property is worth, dropped by 4% to 2 million—or 3.7% of all properties with a mortgage. "Ten years ago, during the depths of the Great Recession, more than 11 million homeowners had negative equity, or 25% of mortgaged homes," says Frank Nothaft, CoreLogic's chief economist. "After more than eight years of rising home prices and employment growth, [the number of] underwater owners has been slashed."
Source: "Homeowner Equity Report," (December 2019) CoreLogic