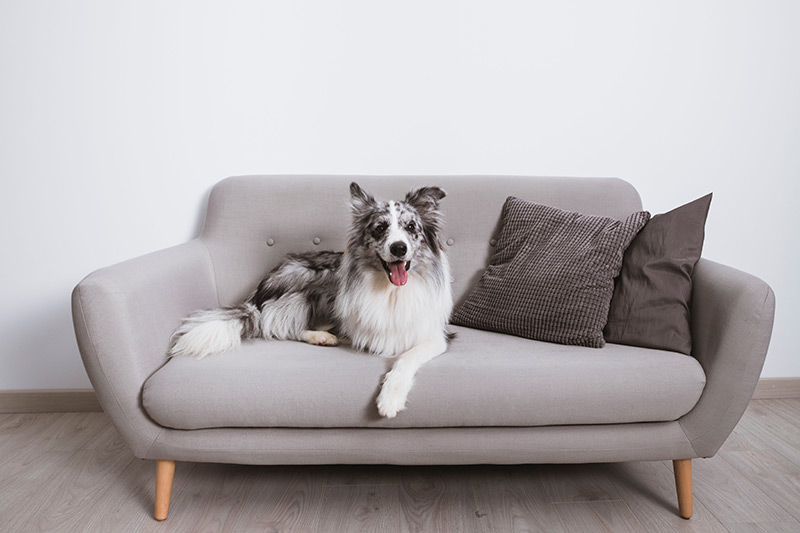 We love our pets, but we don't love the damage they do to our homes. Whether they relieve themselves on your sofa or emit funky odors, furry ones can foil your best efforts to keep your place looking and smelling its best. Having an animal or two in your Phoenix home doesn't mean you have to resign yourself to living in filth. Often, a few pet-friendly purchases and habits can keep things under control.
Groom Regularly
A clean pet can mean a cleaner, fresher house, especially if you groom it consistently (every month or so as needed). And if you don't have a dedicated room where you can lather up your pup, carve out a corner in an existing space like the laundry area.
Pet-Friendly Furniture
If your pets tend to lounge on your couch or other spots meant for humans, over time the spots will start to smell like your pets—and certain fabrics absorb odors more than others. Natural fabrics like cotton and linen hold more odors. Look for man-made materials like polyester, polypropylene, and olefin. If you must stick with cotton or linen, get a slipcover so you can easily pop it into the washing machine.
Wash Pet Toys
Just the way you change dish towels in the kitchen every few days, throw some of the cat's fabric mice in the washing machine, or your dog's chewy toys in the dishwasher. If you get in the habit of cleaning these playthings, they will build up fewer odors over time.
Scrub Down That Couch
Another benefit of furniture made from synthetic materials? They can withstand a light bath. One cushion at a time, spritz your sofa with distilled water, followed by a drop of dish soap and then use a soft-bristled brush to create a lather. Wipe away excess liquid and soap with a clean cloth. If your couch has a cotton or other natural fabric on it, resist the temptation to clean with water as the material may shrink.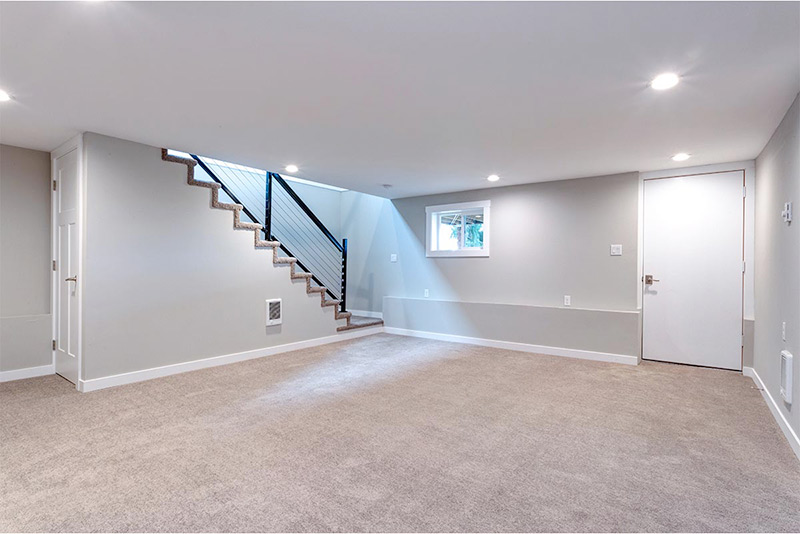 Even though the country is reopening, we've all had plenty of time to stare at the walls in every room in the house. For families desperate to create a new gathering spot that they're not sick of being in, the basement offers plenty of potential. Here are a few projects to transform your Phoenix basement into a light-filled, inviting space for relaxation and fun.
HVAC Upgrade
If your family complains about hanging out in the basement because it's too chilly, too damp, or just plain not cozy enough, this might be the perfect time to upgrade your heating, cooling, and ventilation (HVAC) system. Boosting the air efficiency in your home makes an immediate difference and your basement should feel just as comfortable as the rest of your Phoenix house. Check into multizone HVAC equipment and creating a separate zone for the basement that can be controlled by its own smart thermostat.
Lighten Things Up
Think of the word "basement" and the first thing that probably comes to mind is … dark. Luckily, this is one of the quickest and least expensive things to fix. Roll on a coat of fresh paint for instant impact. Wood paneling all but disappears under white or light-colored paint, making the room appear much larger. Many basements make do with lamps, but it's worth paying more to illuminate your space properly. Use recessed lighting, it's stylish, and it doesn't take up precious space in the ceiling.
Create a game room
If you already have a separate room in your basement that can't become a legal bedroom, that could make a pretty awesome gaming room your kids will thank you for. Paint this room dark and dramatic, throw in a few oversized bean bag chairs, and your kids may have a new favorite spot in your home. This setup is also perfect for watching movies, or for a man cave, where you don't need much light.
Repurpose Your Wet Bar
If you're lucky enough to have a finished basement that just needs a modern face-lift, there are affordable ways to do it. For example, remember when many basements featured a massive bar as a focal point? You can incorporate this into your remodel. Bars generally have pre-existing plumbing in them that can be re-routed. Add a new granite counter with seating, and then put in a kitchenette by adding a cooktop, a small refrigerator, and a sink. Having a kitchenette in the basement works especially well if you also have a bedroom and bathroom downstairs, as it makes the perfect guest suite.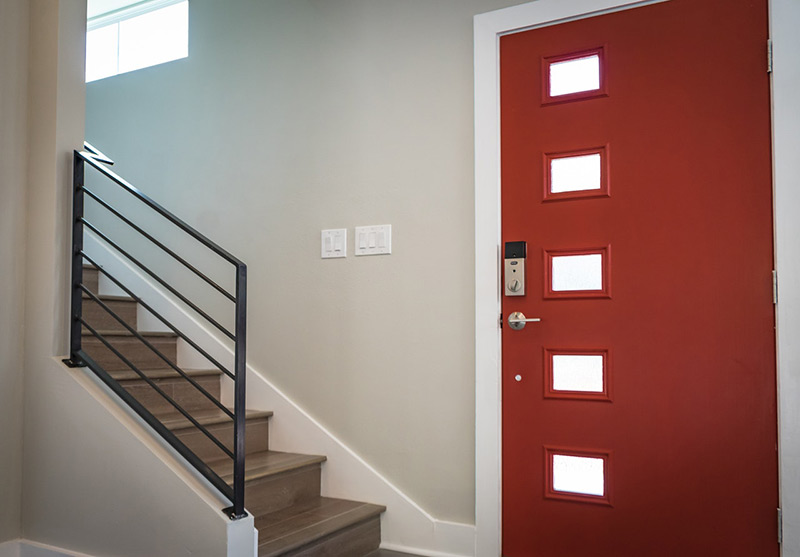 Homeowners in Phoenix who are either waiting to list their home, or simply wanting to do a little updating, can make a big difference in their home with upgrades that don't have to cost a fortune. Simple DIY projects can enhance a home and make spaces more appealing for buyers when homeowners are ready to move forward with their home sale.
Here are several budget-friendly home improvement ideas that encompass everything from a splash of paint to tending to the front yard.
Lighting
Changing out the lights can have an impact on the home. Modern and classic fixtures can upgrade the entire look.
Paint
Painting is one of the simplest DIY projects that can give spaces a drastic update. Trendy blues and grays can help spice up rooms.
Landscaping
Adding flowers, piling on fresh mulch, and trimming shrubs can make a big difference. Demand for front porches has grown in demand during the pandemic, so making the most of your outdoor spaces will certainly add value if you're thinking about selling.
Temperature
Phoenix homeowners could consider a smart-home upgrade, like a smart thermostat. This update helps homeowners save money on their heating and cooling costs. Programmable thermostats are available for less than $30.
Doorknobs and Cabinet Hardware
Swap out interior and exterior doorknobs to match other finishes in the home. This can also add greater security with new, higher quality locks (or smart locks). And don't underestimate the impact of new kitchen cabinet drawers or pulls—they can add an instant update.
Mirrors
Homeowners in Phoenix can give the bathroom wall-size mirror an instant update by adding a frame to the mirror to dress up the space. They can simplify this DIY task by working with companies like MirrorMate, which offers frames for this reason.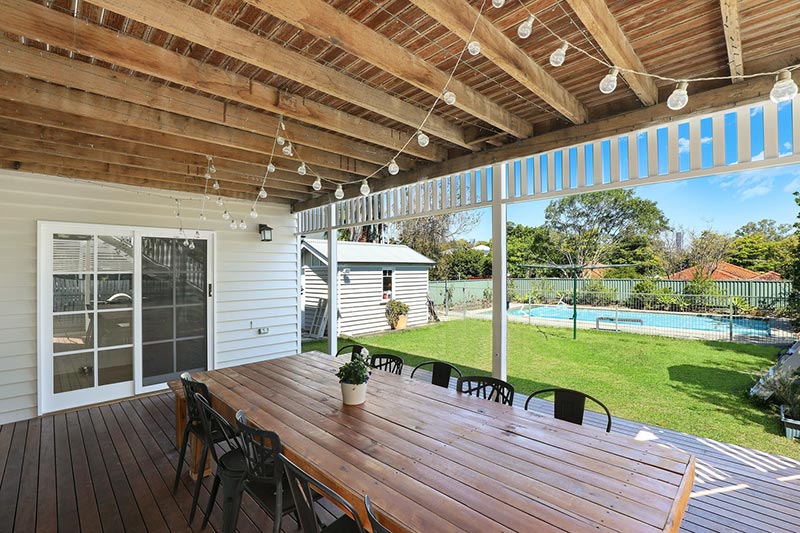 Outdoor spaces can start to wear thin after a while—especially if they've taken a beating from the winter months. Here are a few DIY projects so you can spruce up your front porch or back patio, just in time for all the nice weather ahead.
Build flower boxes
Porch railing planters are a great way to get in a bit of extra garden space—even when you don't have a full garden to begin with.
Paint them to match an accent color or to contrast the colors of your porch. Just be sure to get plants that are easy to maintain and can survive your climate.
Install porch lights
You won't need to spend a whole day on this project, but that doesn't make the payoff any less impressive. Outdoor lighting takes a beating after years of being exposed to the elements. A new porch light can perk up an entryway in as little as an afternoon, as long as you know how to wire the fixture safely.
Repaint the front door
There's nothing quite like a fresh coat of paint to refresh your front porch, especially if that means adding color to a main focal point—like the front door. Paint can go a very long way. Whether from a distance or up close, a small pop of color on the front door can be a super way to make your home seem just a touch more cheerful. The color you choose is also a great way to show your personality.
Plus, if you end up hating the color, paint is cheap—so you can just try again.
New outdoor furniture
If your porch furniture is feeling as tired as you are after all these days in quarantine, it might be time to switch things up. This is a bit more expensive, but changing out your furniture can completely give the space a new feel.
If you're unable to buy all new items, get a fresh look by rearranging your stuff or buying new pillows or cushions for your existing furniture.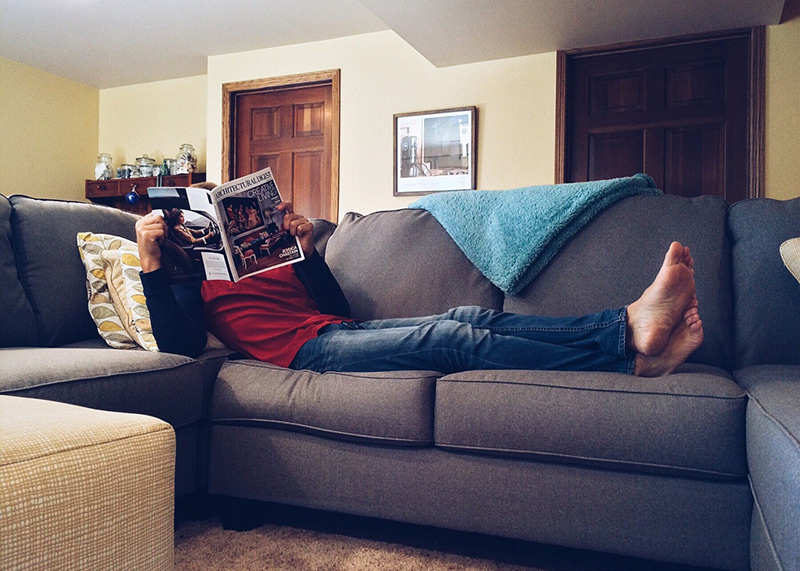 The longer you spend at home, the more likely you're starting to nitpick everything about your space. You know what will help? A home makeover project. Below is a list of easy, but impactful home improvement projects that can increase enjoyment of your space.
Ultimate Spring Cleaning
Past spring cleaning efforts have been valiant—this year, take it to a new level.
Depending on how long it's been since your last cleaning, this project may take some time. Thankfully, time is something we have a lot of right now! There are plenty of ways you can go about a deep cleaning and decluttering project.
Move top to bottom—start with your walls and windows and work your way down, before moving further into your home. Using an all purpose cleaner, wipe down your ceiling (if you can reach), crown molding, walls, cupboards, kitchen appliances and baseboards.
On the way down, give your windows a good cleaning (both inside and out), dusting blinds and shades, and washing anything that's machine washable, like your curtains. And don't forget about wiping down shelves and other built-ins.
Finally, take a vacuum to your vents and suck out any debris or dust that's been gathering there. This is also a good time to change your HVAC filter, if you haven't in a while.
New Furniture Arrangement
When you're getting bored of your space, rearranging furniture is one of the fastest and easiest ways to refresh your home! There are so many creative ways to optimize the furniture in your Phoenix home. You'll have to play around a bit to find out what sort of new arrangement works best in your space.
Here are a few additional rearrangement ideas to get you started and inspire your refresh:
Move decorations and accent pieces to different parts of the home
Organize your books by color or size
Swap out throw pillows and blankets
Switch up artwork
Try using different pieces for different purposes—for example, maybe a side table becomes a plant or lamp stand
If you have paint sitting around, paint a piece of furniture a new color
Minor Repairs
Examine your Phoenix home and make a list of all the repairs that are needed. Even if you work consistently to maintain your space, chances are there are a few outstanding projects you haven't had time to get around to.
This is a great time to tackle those minor projects—particularly the ones that you can do all on your own. Many homeowners have used this time to:
Re-caulk tile
Touch-up paint
Replace lightbulbs
Repair broken fences
Fix squeaky doors
Oil wood cutting boards and kitchen tools
Tighten loose fixtures
Plan for the Future
If you'd like to make bigger upgrades to your Phoenix home in the future, now is an excellent time to start planning! Maybe working with a home remodeler isn't possible for you right now—you can still use this time to make progress on future plans:
Make a list of what you're dreaming about for your home
Talk to your family about what changes and upgrades they dream about
Create a Pinterest or Houzz account to save ideas
Consider how much you'll be able to budget for this project, when the time is right
Research design-build companies and contact them to learn more about their services
You're likely spending a lot more time than usual at your Phoenix home, so you have an excellent pulse on what's working and what needs improvement. Take advantage of this opportunity to dream big and think about what sort of changes will benefit you and your family most.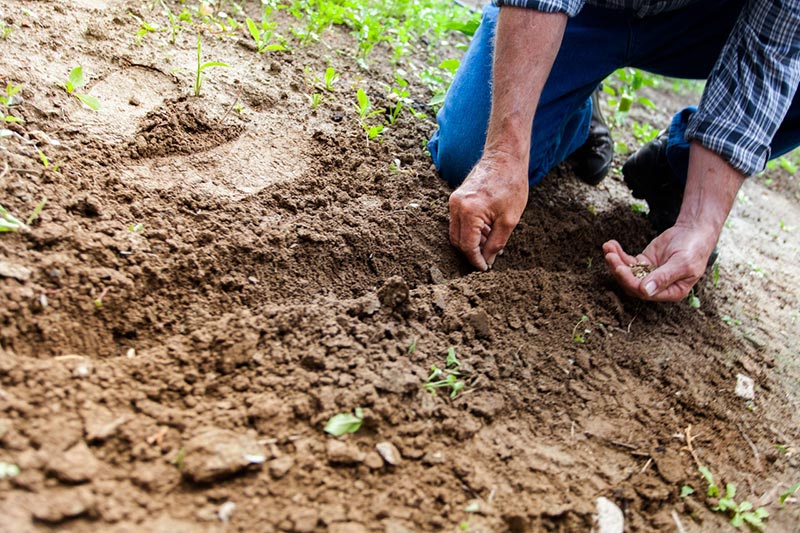 Gardening and gardens are great for physical and mental health. However, there are important things you need to be doing, and not doing, in terms of avoiding common mistakes for those who are new to it.
Planting Too Soon
Do your homework with regard to seedlings. They all have their optimum times at which to plant them. If planted at the wrong time seedlings may rot or go dormant. Don't worry, handy instructions are found on all seed packets, and garden-center workers will be pleased to advise you. A decent soil thermometer is always a useful investment, as well as a working knowledge of when the average date for the last frost is in your area.
Planting Too Late
Between first planting and first harvest (maturation time), you have to plant at the right time; not too late, otherwise plants may freeze before their time. One way around this is to cover them with floating covers, and also to know the average last frost date for you area and count backwards to determine when is the latest time you can plant certain things.
Soil Management
It's not quite as simple as planting, watering, harvesting. Different soils need different approaches; for clay-heavy soil you should add sand and organic matter to reduce compaction. For sandy soil, you'll have to add compost or manure so as to boost the moisture and presence of nutrients. There are further online guides you can consult in order to achieve that perfect balance between sand, silt, clay, and organic matter.
Bunching
Plants must have space between them, or else they'll be fighting for survival, not able to get enough nutrients, moisture, and sunlight. Seed packets will recommend the correct spacing between plants, and you can also use seedling tags in order to mark off the correct measurements in between. It won't seem obvious at first but will become apparent over time, when they are expanding and growing.
Depth
Certain larger seedlings – peas, beans, and corn, need to be planted deeper in order to keep the right moisture level for sprouting. Smaller seedlings; lettuce and some herbs, need light to germinate. They should be put in loosened soil, pressed in, but not deeply implanted. Some transplants should be planted at an equal depth to what they were in the pot, to stop the stems from rotting. Tomatoes and peppers must be planted deeper to encourage greater root growth. The seed packet will guide you; make sure you stick to it.
Mulch Less
A little bit is fine; too much can be counterproductive. It can be similar to planting seedlings too deep or adding excess nitrogen. It is vital to get the balance right in order to keep those weeds at bay, enhancing moisture retention but not drowning or choking the seed so that it never sees the light of day!
Water
This sounds so obvious but fledgling seedlings and new transplants need sufficient water. Depending on your soil, this is a good rule of thumb; if loamy, check two inches into the soil and if moist then it doesn't need more watering. If you have soil which is more sandy check four inches down, and with clay-heavy soil two inches. If you can't reach down into those depths it is a sign you need to apply more water. On the other hand, waterlogged roots become oxygen starved. This can produce a wilting effect on the emerging plants. Consider watering less often but more deeply.
Pruning
Contrary to popular belief, pruning is best in spring. This is because pruning stimulates new growth, and so is best just after the plants have finished flowering. If you mistakenly prune in the fall, thinking that the growing season is over, then you are taking a lot of energy out of the plant, and making it less effective in the long-term.
Source:Avoiding Garden Mistakes that Cost Big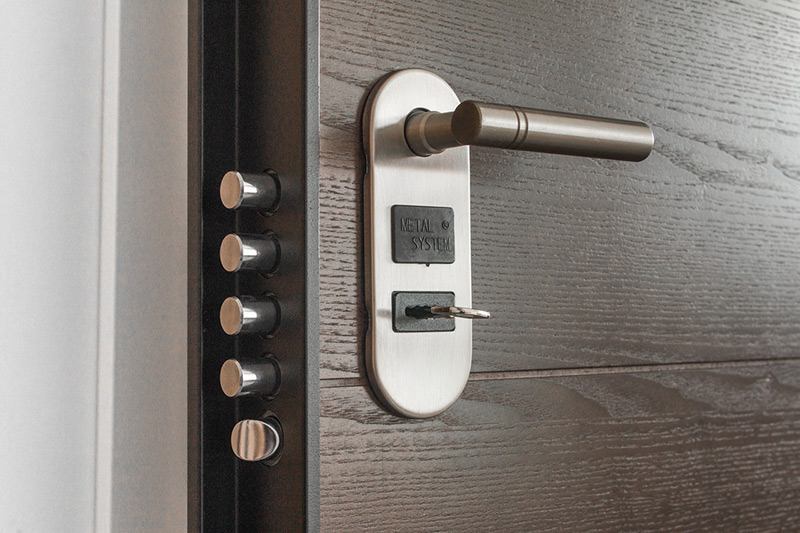 Burglars are most active during the summer and, due to the COVID-19 pandemic, there will likely be a desire to leave your home on vacation if travel restrictions are eased. Here are some steps you can take to protect your Phoenix house against criminals during the warm days of summer:
Stop Posting About Your Vacation Online
Burglars like to target homes while the family that lives there is away. There are many ways to determine when a family is on vacation, but one easy way is to watch homeowners' social media accounts. When you post about being on a trip, you're telling burglars that your home is empty and unprotected. Save your vacation photos for after you arrive back home, and make sure to indicate that they were taken in the past.
Secure Your Garage Door
One point of entry into your Phoenix home for burglars is your garage. If your garage door isn't properly secured, criminals may take advantage of that weakness. Consider upgrading to a door that's designed to be resistant to burglars. Discuss your options with a garage door dealer, and consider installing a safety device to prevent burglars from exploiting this common method used to break into homes.
Install Smart Security Cameras
Home video surveillance systems are cheaper and easier to use than ever before, so you really don't have an excuse for not installing one. Often, the mere presence of the system is enough to ward off burglars. Modern systems now use smart technology, which means that you can review live security footage from your smartphone while you're away from home.
Install Flood Lights
Flood lights are another thing you should consider installing to protect your Phoenix house. Use flood lights with motion detectors above all entrances to your home. Burglars often work at night to avoid being seen, and motion-detecting flood lights will deter them away from your home.
Install an Alarm System
Your security system should also include an alarm, because it is effective at scaring off criminals. It also alerts you of threats. However, if you can, go beyond that and ensure the police are immediately alerted if your security alarm goes off. Many security companies offer this service for the highest degree of protection possible.
Article provided by Anita Ginsburg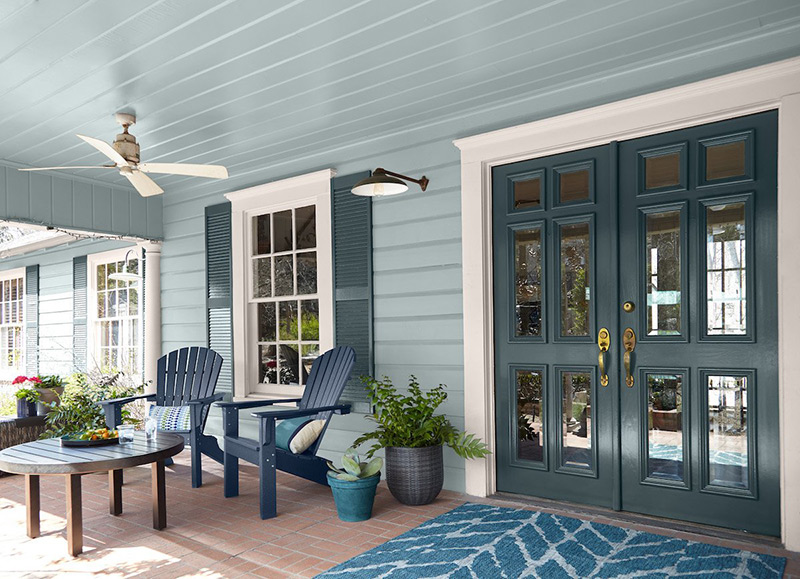 Is gray cooling for interiors? Where do those trendy blues work best? Paint can do a lot to upgrade a space. Fixr, an online marketplace for home improvement services, spoke to home design experts to gather insights on the hot color trends for 2020. Here are a few trends they found in their study:
Gray interiors are falling to the wayside
Gray has been the go-to color in design, but it may be losing some of its appeal. Only 20% of designers say that gray will remain popular this year. Others feel it's on its way out. That said, despite it losing popularity, 57% of designers say people likely will continue to use it.
Cool neutrals reign
Neutral earth tones can go well with many different design styles, Fixr notes. Fifty-seven percent of designers surveyed say that cool neutrals will be the most popular interior paint colors of 2020 (the next most popular group—at only 20%—was jewel tones).
Gray and white exteriors sell best
Gray may be waning for interiors, but not on the exterior. Fifty-two percent of designers said gray is the best exterior color choice for someone who wants to sell their house, 52% of designers also said white is a good color choice for the exterior. "If you're looking to sell your home this year, gray and white are the top recommended colors for the exterior of your home," the report notes. "This gives your home a neutral look that appeals to a wide range of buyers, helping them picture themselves living there."
Pale blue is best for small spaces
Blues have been trending, including a pale blue that designers see as their top choice for small spaces. Thirty-seven percent of designers surveyed said that pale blue is the best color for small spaces, while 22% said gray or green is a great choice. "While the size of a space is a key factor in selecting a paint color, it is only part of the equation, as lighting and architecture can also play a major role in the color selection process," the report notes.
Source: Paint and Color Trends in 2020

Remodeling any aspect of a home can be a big job and a lot can go wrong when owners aren't adequately prepared. Houzz, a home remodeling website, asked a panel of renovating experts the most common remodeling blunders they see. Here are a few of their responses.
Not budgeting properly.
Underestimating the costs of a project can be a dire mistake that could leave homeowners either with an unfinished property or having to incur a financial loss. Have a detailed budget so you don't run out of money. Remodeling experts advise always including a 10% to 20% buffer in the budget for any unexpected costs when tackling a remodel.
Assuming DIY will save you money.
Remodeling experts call it the "DIY trap," and rookie remodelers are especially prone to it. It's not always cheaper to do a project yourself. It may not look right and could take triple the amount of time to complete than if you would have just hired a pro. "Limit your DIY tasks to things such as painting and simple landscaping jobs, and dedicate your time to project managing the renovation," experts told Houzz.
Selecting the cheapest contractor.
Another common pitfall is to go with the cheapest quote from a contractor. You don't want to have to redo poor work. Don't just focus on the affordability of a contractor's quote but evaluate fully what it specifies, experts recommend. Gather quotes from at least three contractors and compare them in detail. Also, evaluate the quality of their work through project photos and professional recommendations.
Failing to describe what you want accurately.
Know exactly what you want before you start and use the right words to describe it. Create idea books; search online for ideas online or in magazines; and have a specific list of layouts and finishes you desire. Become familiar with the proper terminology of those looks and finishes so you communicate them correctly to the pros, the experts recommend.
Not researching the material options.
In the same regard, choosing materials often requires some homework. Builders or contractors may fall back on the same materials they always use, but that doesn't always mean those are right for the project. "Spend time researching the various materials options available—including looks, price, pros and cons, sustainability, durability, and which ones are best suited to your location, and take this information to your builder," Houzz notes. "Armed with this knowledge, you can decide together the most suitable materials and finishes for your project."
Source: Houzz.com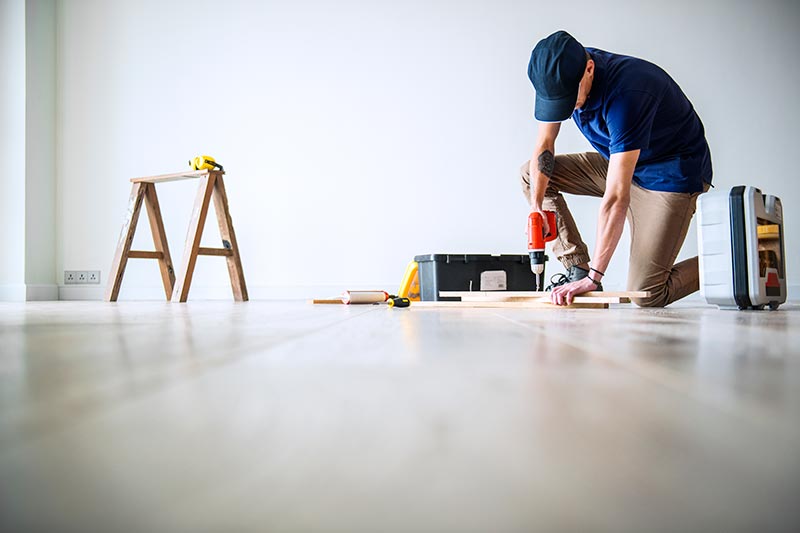 If you've decided to place your Phoenix home on the market, you likely want it to sell as quickly as possible. Partially, this is for your own convenience. More importantly, though, the longer that a house sits on the market, the lower its final price tends to be. Therefore, before you list your home, you need to be sure it's ready to attract as much attention as possible.
One great way to do this is by making strategic renovations to various areas around your Phoenix home. You want to be sure you're making the most of your remodeling budget to ensure it results in the biggest payoff. To help you come out ahead, here are three renovations that can help you sell your home faster:
Kitchen
A dated kitchen is one of the biggest turnoffs for potential homebuyers. A kitchen that's been renovated using quality materials often draws people in and causes them to overlook other potential flaws. Therefore, a kitchen renovation can be a great investment to make before you sell your home.
Quality finishes in the kitchen are crucial, as many buyers at all price points are looking for granite countertops (or something similar) and tile backsplashes. The cabinets should also be of decent quality and a neutral color that appeals to a wide range of people.
Roof
Since a roof is rarely seen except when you're coming and going, it might not seem like the best place to spend your renovation dollars; however, if you can state on your home's listing that the roof was recently replaced, you may gain more interest, potentially helping you to sell your home more quickly.
Be sure that the roofers you choose do a good job of sealing the roof cap and any protrusions, as you certainly don't want the next homeowners to be left with a leaky roof. Also, make sure that the color of the shingles matches the character of the home so buyers aren't turned off the moment they approach your house.
Bathroom
Moving back inside, a bathroom renovation is a great way to maximize the effectiveness of your remodeling budget. After all, no one wants to feel like they're living in someone else's grime.
A bathroom is one area where you can have a little fun with the renovation, adding unique features such as a tile tub surround or a designer light fixture that'll help your home stand out from others in your area. Again, quality installation is important here, as you don't want to put the future homeowners at risk of a major water leak.
Renovations can go a long way toward helping your Phoenix home sell more quickly. Remember, it's important that you are disciplined in how you spend money on remodeling to be absolutely sure that you don't end up spending more than you get out of your home when you sell it.
Article from: Brooke Chaplan