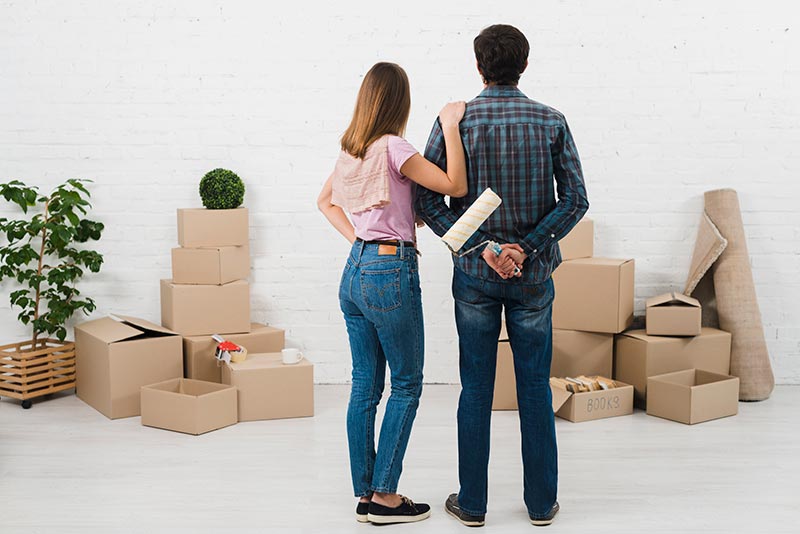 Refreshing the main interior walls with a coat of paint can make your home look fresh, new, and more attractive for showings and open houses. The right neutral color on the walls can also give the home a cohesive look and the appearance of more square footage.
It May Be Needed
If your walls haven't seen a paintbrush in the last six years, it's likely time to freshen things up. Through the years, walls can absorb moisture, grease stains, and can fade from the sun shining in. Not to mention, the current color palette of your home could be unappealing, distracting and out-dated.
It is also important to note that small signs of peeling, staining, or fading can indicate that your house hasn't been properly maintained, which can discourage potential buyers. The good news is that these problems can be resolved fairly easily and without a lot of expenditure, depending on the size of your home. Painting the walls in a neutral white, beige, gray, or earth tone, the home will look more spacious and inviting––and provide a blank canvas for buyers.
Increases Home Value
Important areas to paint include trim, kitchen walls, cabinets, behind the toilet, and your main living space. Because painting is a reasonably budget-friendly change, it provides a high return on investment. Repainting interior walls increases home value by an average of 5% and nets a return on investment of 107%. That means a home valued at $400,000 would increase in value by $20,000. That's a fairly significant increase for a task you can likely complete in a weekend or two.
Hire A Pro or Do It Yourself
Hiring a professional to paint a room in a house can range anywhere from $115 for a small bathroom to $2,800 for a large room. A 300 square foot living room will run around $1,200. But if you decide to repaint the entire house it could cost between $7,500 to $16,000. Labor costs will run between $2.00 and $6.00 per square foot.
Painting the interior yourself will cost considerably less, ranging between $1 and $3 per square foot for paint. If you choose to DIY this project, keep it neat and watch a few instructional videos beforehand.
So, is it worth it to repaint your house before selling it? If you have the time and money for it and your exterior or interior is worse for the wear, go for it. Painting is one of the easiest projects you can take on before you sell.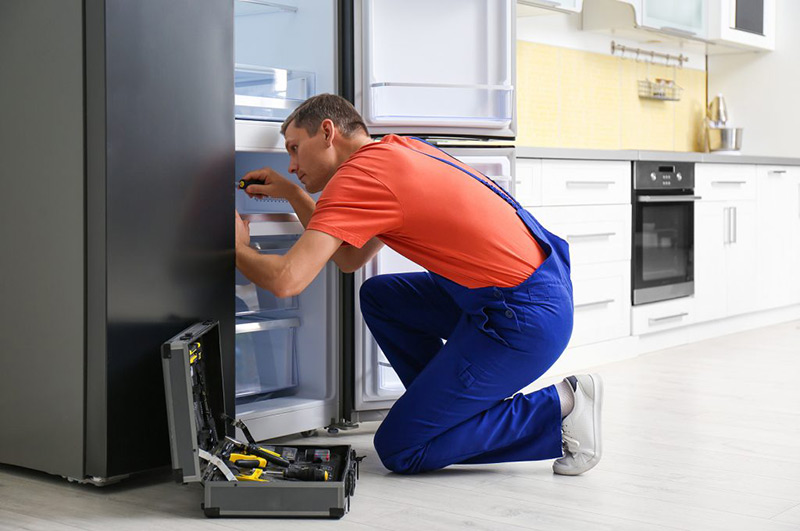 When an appliance breaks down, it can disrupt a household's daily routine, so having it repaired as soon as possible is usually the top priority. Appliance repair costs fall between $100 and $250, with an average cost of $175.
In the event of a malfunctioning appliance, knowing the cost of repairing it can help an individual appropriately budget and, if necessary, plan for a replacement. When estimating the cost of appliance repair, the following factors are most important.
Labor
A large portion of appliance repair costs is attributed to labor. Labor costs vary from technician to technician, but how they charge can differ as well. Many work on a flat fee, while others charge by the hour. In addition, homeowners should be aware that emergency-repair fees can quickly add up to a higher appliance repair estimate.
Type of Appliance
In order to determine the cost of repairing an appliance, it is critical to know what type of appliance needs to be replaced. Depending on the damage, fixing a dishwasher may cost $100 while maintaining a dryer may cost $200. Heating and air conditioning systems are usually the most expensive to repair, ranging over $900.
Source of Energy
The cost of an appliance repair service call can vary depending on the energy source. Generally, electric appliances are the least expensive to repair. There is usually a 20 percent difference in repair costs between gas appliances and electric ones. Due to gas' higher risk of danger and the higher cost of parts, it is more difficult to repair and maintain.
Location of the Appliance
Repairing a broken appliance is more expensive the longer it takes to access it. To start with, preparations might need to be made before the repair can begin. If you need to move a fridge built into your kitchen cabinets, it will be more challenging than if it were freestanding. Microwaves and ovens follow the same principle.
Emergency Fees
In emergency situations, like when the air conditioner goes out during a heat wave or over the weekend, or when an appliance needs to be repaired immediately, these fees are reserved. A repair can be significantly more expensive if these fees are included. Depending on the time and day, emergency-repair fees typically range from an extra $50 to $200 on top of the cost of repair. It is possible to pay less for an emergency repair at 2 p.m. on a Tuesday compared to an emergency repair at 1 a.m. over the weekend.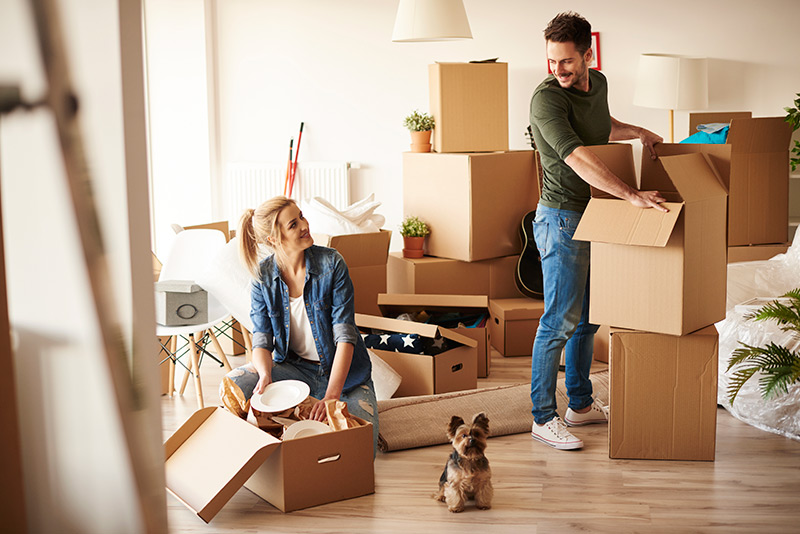 The process of moving into your first home can be exciting, but it can also be overwhelming. Put aside these items before packing all your belongings into boxes so you will have everything you need the moment you arrive at your new home.
Dishes and Utensils
You will most likely wrap the breakable tableware into a moving box but you will still need something to eat with those first few days. Camping dishes and cutlery are suitable for short-term use because they tend to be lightweight and durable. Not a camper? Get a supply of disposable or compostable dining essentials from the store before you move in so you're prepared for the first meal.
Tool Kit
The moment you walk through the front door of your new home, your home projects begin. There might be a loose hinge, an out-of-place nail, or something else that needs immediate attention. By having a basic tool kit on hand, you'll be able to fix small problems before you get your power tools. You may also need to assemble newly delivered furniture.
Snacks and Frozen Meals
Some people can move into a house and immediately cook in the kitchen the first night. But for most people, this is very ambitious. The focus for post-move meals should be on easy and fast food, unless you're going to rely on takeout.
Plan for very basic meals and stock up on ready-to-eat snacks like fresh fruit and granola bars. Whether you're eating toast for breakfast, a microwaved lunch, or pasta for dinner, be sure to pack the pots and utensils you need in your essential kitchen box. And don't forget to plan out your four-legged friends' meals.
Charging Supplies
How many people in your home use smartphones or tablets? There can be some tension when devices run out of battery and there is no way to charge them. If you and a family member need juice at the same time, keep at least two chargers close by.
When you move, you realize how many things you own require batteries. A small supply of common battery sizes is a necessity when moving, because you'll need your smoke alarm, garage door opener, and other key devices to function right away.
Shower Curtain
You will know what type of shower you have if you toured your new house before moving in. If it's enclosed by glass, you can bypass this list item. However, if you do need one and your old one is in good condition, you can use it. Throw in a few extra towels too. They can be used as bath mats in a pinch.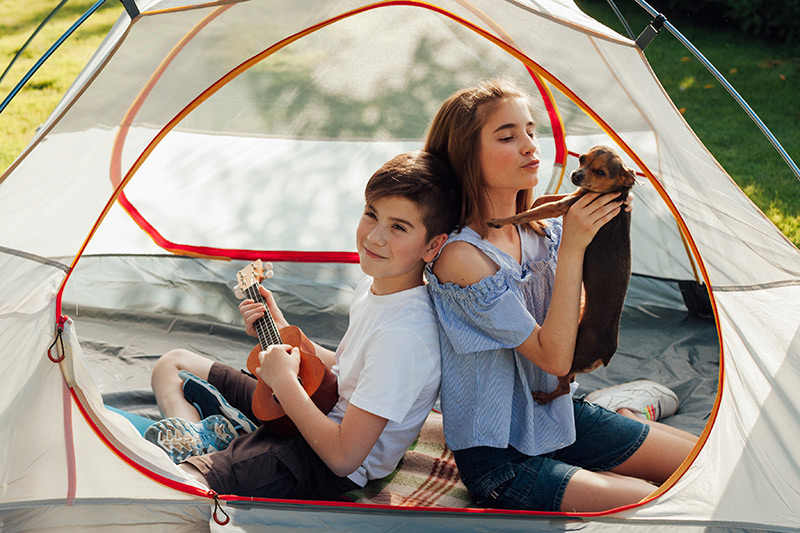 A night under the stars is an experience unlike any other, but busy schedules can prevent camping getaways to some of the finest campgrounds. Camping in your backyard is very convenient, since gas prices are at an all time high. Excited families who love the outdoors are taking advantage of their own backyards, and they are having a blast doing so.
A backyard camping trip might seem like a daunting task, but this guide will keep you on track. Read on to learn more about the essential backyard activities, camping gear, and details you need to know for undertaking one of the most enjoyable outdoor activities.
Find The Perfect Camping Place
The best thing about backyard camping is having the option to camp close to home so you can stop for bathroom breaks and have access to additional supplies. But if you prefer to keep it authentic, camp farther away from the house and agree not to return until morning. Wherever you decide to set up, choose a flat, smooth area for the tent to sit.
If you want to make your backyard camping experience memorable, choose a tent that will accommodate all the fun you want to have, without taking up too much room. Before choosing the size of your tent, measure the area and take into consideration everything you will be bringing with you.
A screen house is the next best option if you want an open camping experience in your backyard. It is easy to set one up or string a few ropes between some trees and make a cozy shelter using tarps and blankets.
Do What You Think Is Best
Bug spray and water are always helpful essentials to have on hand when camping anywhere. But what is really essential depends on what you and your family are looking for. If you want board games and no electronics, there is a lot of joy to find by unplugging and focusing on the things that matter. You can make anything happen in your backyard as you would on a real camping trip.
The most important thing to keep in mind when camping with children is to use common sense. Ensure that no one is near before lighting your first campfire. It is way easier for children to deal with an emergency in the backyard than at a campground in the middle of nowhere. This can ease the anxiety some children and adults may feel about starting and extinguishing fires.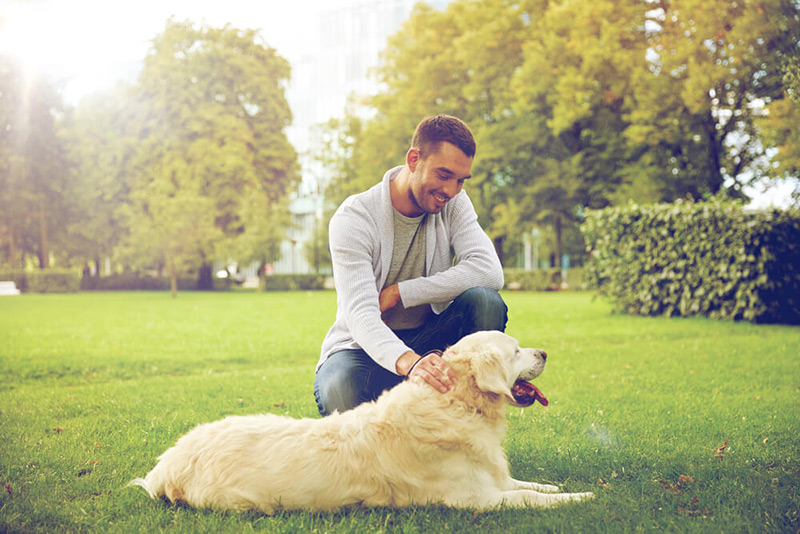 When looking for a new home, pets play a very important role in the decision making process. During the pandemic, more Americans have become pet owners, and they're prioritizing their pets' needs when looking for a home or rental. Now, more and more, pet owners say that they'd be willing to move to accommodate their pet.
Consumers say they're spending more time with their pets and now have an increased desire for more pet-friendly conveniences in and around the home. The following are the most useful features that pet owners say they're looking for:
Fenced-in backyards are good for closing off places you don't want your pet to access. These are a great addition to your home because you can customize it to your home's design.
Food and water features have a few convenient features to include your pet's eating and drinking habits. Built-in food storage can ensure that your food will be safe from your cat or dog, and built-in water bowls make it less likely to trip over the bowls.
Durable flooring can minimize the effects your pet's claws will have on your flooring. When looking for the right flooring, opt for a more durable option like luxury vinyl plank.
Pet bathing stations are easier and less messy to wash your dog in than having to wash the dog in the tub. They allow for dogs of all sizes to fit inside the tub.
Pet doors have come a long way in recent years. They let your dogs go in and out without having to get up and put them outside. Plus, homeowners now have a lot more options when designing your home.
Outdoor play areas and ramps are perfect for older dogs, since it's harder for them to go up and down stairs. The ramp also reduces the risk of joint damage or other injuries in younger dogs.
These amenities make owning a pet way easier. With more people with pets wanting to accommodate them, it's easy to see why they would search for a home with these features.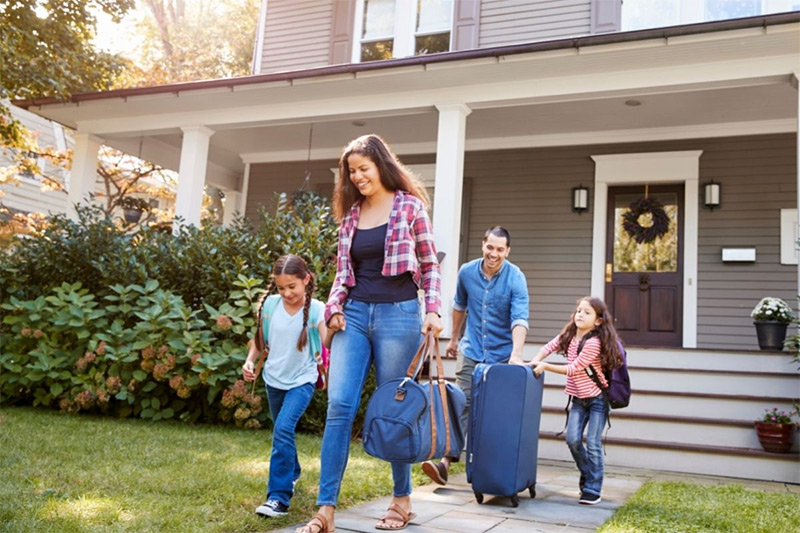 You're all packed and ready for your trip, asked your neighbors to feed your pets, and are about to board the airplane. But before you get that far, make sure to take a few precautions that will protect your home on your vacation. This will put your mind at ease and will ensure that you have the best trip possible. Here are some ways to appropriately secure and maintain your home before your travels.
Interior of your home
Setting timers on interior lights go a long way in deterring burglars, who often look for crimes of opportunity. Don't allow your house to appear as if no one is home. Have someone park their car in your driveway. Position window blinds like normal. Power surges may occur, so be prepared. Disconnect the computer, TV, stereo and other electronics, and plug them safely into a surge protector.
If there's an automatic security system in place, call your representative and inform them that you'll be away from home for an extended period of time. When you leave, make sure the alarm is set properly. Your smartphone has ways of remote monitoring as well. Keeping your jewelry or other valuables in a safe ensures that you don't leave out anything valuable in plain sight. It might seem obvious, but double-check, or even triple-check just to be sure, that you've locked all doors and windows. Smart locks help you control the entry of your home remotely.
Exterior of your home
Before you leave, have your grass freshly cut by a friendly neighbor or local service. Also, trim branches that might be accessible to a climbing burglar. Either have your mail and newspaper deliveries picked up by neighbors, or stop them immediately. You don't want to easily clue in a burglar to your absence by the newspapers piling up on your doorstep. Having some lights on timers help to deter burglars as well.
Collect any hidden spare keys from around the exterior of your home before you leave. Remember, burglars know the best hiding places, like under a fake rock or above a door frame. Even if there is no entrance to your house from the garage, there's still a chance for numerous things to be stolen. Secure the garage door and any entrances to the garage if possible.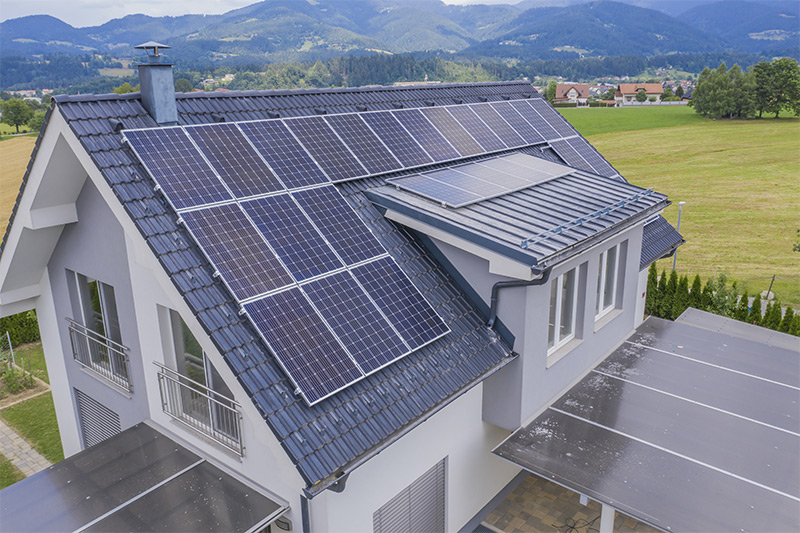 Is buying a home with solar panels the right choice for you? Currently, solar power accounts for just 3.9 percent of total U.S. electricity generation, but that number is rapidly growing. Ultimately, there are a few things to consider when determining if the house you are shopping for should be equipped with solar panels or not.
Resale value
According to Zillow, homes with solar panels sell for 1.4 percent more than homes without them. They're also viewed similarly to upgraded kitchens or remodeled bathrooms, because they increase a home's value.
Solar panels save money
The amount of money you'll be saving will depend on the amount of solar power you generate, local utility rates, and how much energy the utility pays you for when you return it to the power grid. If your solar panels are leased, how much you save will also be dependent on the lease terms.
When buying a house with solar panels, you can check what you could save on monthly utility bills with The National Utility Rate Database. This database allows you to look up current electricity rates in areas around the country.
Lease or own the solar panels
If you're considering buying a house with solar panels, you'll want to ask if they are leased or owned. Owning the solar panels on your house is the best financial decision since solar panel lessees save less than those who purchase them outright.
You might save some money up front with a lease, but you may lose that advantage when buying a home with existing leased panels. When leasing solar panels, homeowners can lose control of just how many panels are placed on their roof and where, since the leasing company will be focused on maximizing its own bottom line.
Furthermore, a lease term for solar panels is generally 20 years. That means if you're buying a home that has years left on the solar lease, you, as the home buyer, become the lessee.
Amount of maintenance
Solar panels basically do their thing with little effort on your part. With this in mind, you'll want to make sure to protect your investment. With proper solar panel care, they can last up to 30 years!
You'll need to clean the panels to keep them going. That means scraping off dirt and debris a couple times per year and after storms that may leave them covered in debris. Cleaning will ensure the panels get plenty of sunlight to work efficiently. You may also want to hire a professional annually for an inspection to make sure the panels are functioning as they should.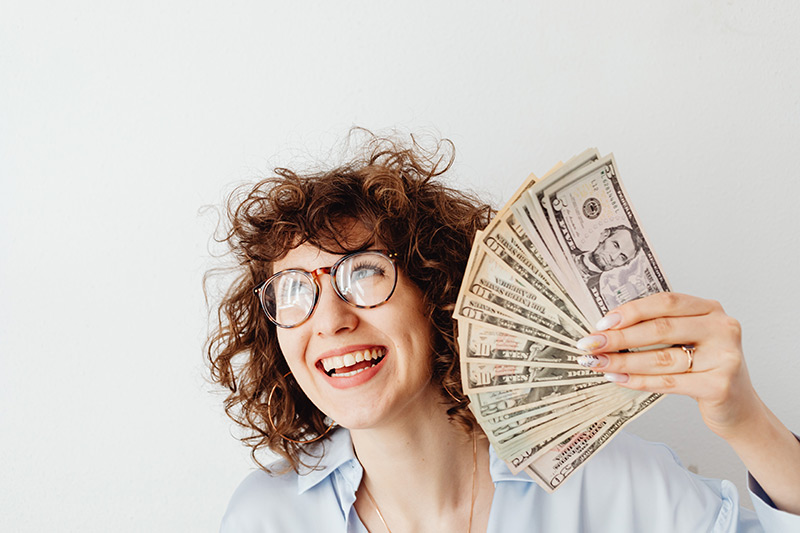 Seems like everyone is finding a way to make some extra cash these days. An easy one for anyone to start with is selling things taking up space in your house. There are many ways that you can get cash for your unwanted stuff but a good old-fashioned yard sale is still the best way. Here are 6 tips to make your next yard sale more profitable.
Sell Everything You Can
You can sell more than just furniture and clothes at a yard sale. Believe it or not things like leftover craft supplies, spare auto parts, tools and even opened lotions and perfumes get snatched up quickly. Books and magazines, kids' toys, and sports equipment are good sellers too. Remember, one person's trash is another person's treasure.
Use A Little Elbow Grease
Customers will rarely find items that are brand new; therefore, make them look like they are brand new. Once you have chosen what you want to sell, take a few minutes to clean those items. The more polished your items look, the more you will sell. Don't put anything out for sale that you would not purchase yourself.
Make It Easy To Shop
Arrange items in a logical order to make shopping easier for your customers. Clothing, shoes and accessories together in one area. Books, magazines, DVDs and CDs in another, tools and DIY supplies in another, and so on. Yard sale fans love the thrill of the hunt, but you can make their search easier by creating common-sense groupings of similar products.
Price Items Reasonably
Determining the prices for items can be challenging. If the price is too high, you'll lose more customers. If the price is too low, you will lose the chance for professional deal seekers to counter. While there's no set rule for pricing, think about what you realistically would be willing to pay for the same item in its current condition. Make sure that the prices of items are displayed. You can also price identical items together; create big, readable signs with the prices for every similar item.
Entice Buyers With Free Items
People will always run over to an item that is labeled "FREE!". For instance: items like old earbuds or headphones, chargers for phones and tablets, worn out jewelry, or broken items that someone can easily fix. This is a smart way to lure them into browsing your sale, possibly finding something to buy while they are there.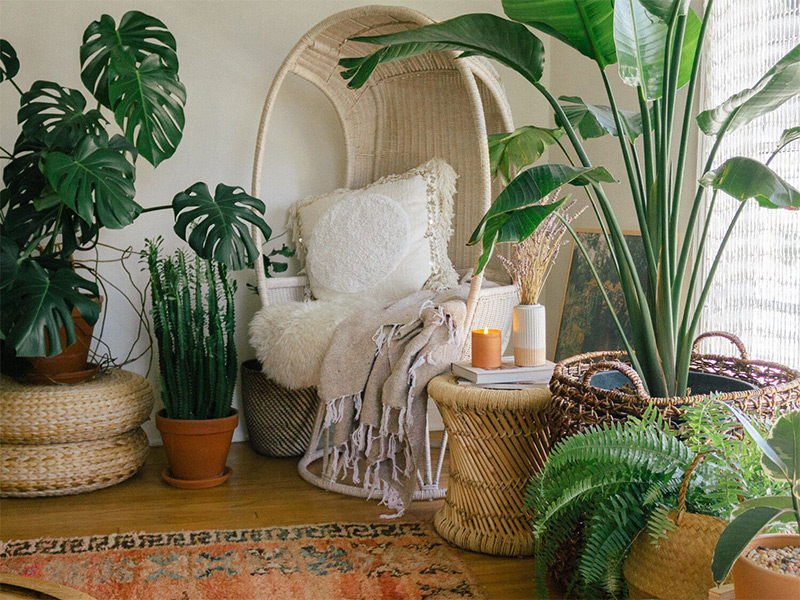 Getting into the spring season has never been easier than running to your local nursery and picking up some healthy indoor plants. Whether it's a small fern or a large spider plant, not only will you be sprucing up your home, you'll also be more productive and possibly less stressed. Who doesn't want that?
Increases your productivity
Several studies have found that plants in the workspace increase both productivity and creativity. Productivity increased by 15 percent after plants were introduced to a previously bare office. One study was found that students in a computer lab worked 12 percent faster and were less stressed when plants were placed nearby. Another study showed that people with more plants in their workspace took fewer sick days and had a longer attention span on the job.
Boosts your mental well-being
In a small study, researchers put students in a classroom with either a real plant, a fake one, a picture of a plant, or none at all. Brain scans of the participants showed that the students who studied with real, live plants in the classroom were more attentive and better able to concentrate than students in the other groups. In another study, 28 new plants were placed in common areas of a heart and lung rehab center. Patients reported a higher increase in well-being four weeks later compared to patients who didn't have greenery.
Helps reduce stress levels
In a study, people were given two different tasks: repotting a houseplant or completing a simple computer-based task. After each task, researchers measured the biological factors associated with stress, including heart rate and blood pressure. They found that potting plants and maintaining them daily provides an opportunity to forget about troubles. The computer task, on the other hand, caused a rapid spike in heart rate and blood pressure, even though the study participants were young men who worked in the computer field. Researchers concluded that working with plants could reduce both physiological and psychological stress.
Helps speed up your recovery after an illness
A 2002 review of the research revealed that people recovering from different kinds of surgery had shorter hospital stays than people who weren't looking at greenery during recovery periods. Patients with plants in their rooms required less pain medication, had a lower blood pressure and heart rate, and had less anxiety and fatigue when recovering from surgery.
Can be therapeutic
For people experiencing the symptoms of mental illness, indoor gardening can be the right solution. Researchers have shown horticultural therapy can boost feelings of well-being among people with depression, anxiety, and dementia, and other conditions. Since this therapy has been around for centuries, people have been more inclined to using it, because growing and caring for plants can play a role in a person's formal recovery process.
Improves your outlook on work
Researchers interviewed Amazon employees in different countries, and they discovered something amazing. Employee productivity increased by 15 percent after plants were introduced to a previously bare office. Office environments that included natural elements like indoor plants felt greater job satisfaction and more commitment to the organization than those not working around natural elements. Researchers said the natural elements helped to diminish the effects of job stress and anxiety.
Improves the quality of indoor air
Researchers then were looking for ways for sealed spacecraft's air quality to improve. They concluded that the reduction of airborne volatile organic compounds (VOCs) were made possible because of the roots and soil of houseplants. Indoor plants also help rid the air of common toxins and indoor pollutants.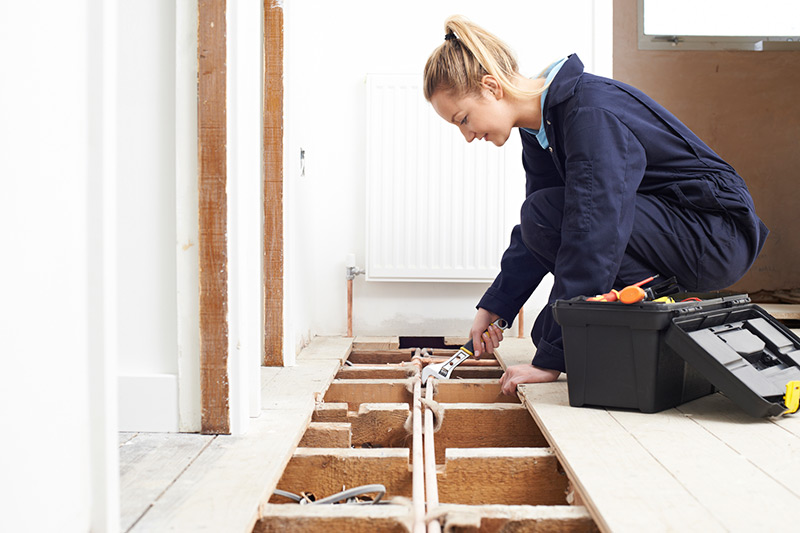 No matter how diligent you are when it comes to fixing things around the house, you'll eventually have unexpected maintenance issues pop up. While some of these may allow time for you to save up to repair them, some may need to be repaired immediately. Here are a few of the more common issues that tend to catch homeowners off guard.
Running Toilets
A constantly running toilet is not only annoying, it will also cause your water bill to increase…sometimes dramatically. If you notice your toilet is usually running, you may need to purchase a new flapper or the chain on the flapper may be broken. These are both very simple, inexpensive fixes. If you need to replace the flapper, you can do probably install it in less than 30 minutes. Simply follow the instructions on the package. The problem could also be a leaky fill valve, which is another cheap and easy fix.
Leaking Pipe
A busted or leaky water pipe may seem like a big problem, but it is often easy to repair. First, locate the damaged pipe. If you have no clue what you will need, take a picture and show it to an attendant at your local hardware store. They will be happy to help you gather all the required equipment. You can always enlist the help of your local plumbing professional if the job seems a bit too much to undertake.
Damaged Gutters
Your gutters play a vital role in protecting the foundation of your home from water and structural damage. A failing foundation is a difficult and expensive repair that you want to avoid if at all possible. Thus, if you notice your gutters starting to fail, you need to get them replaced as soon as possible. Gutters may seem like a big expense, but you have options. Since gutters come in a wide range of materials, you can choose the type that best fits your budget. Aluminum gutter installation is a good choice because they are not only affordable, but durable, too. Other cheap options may fail in just a few years, but aluminum gutters are reliable and can last for decades if you take proper care of them.