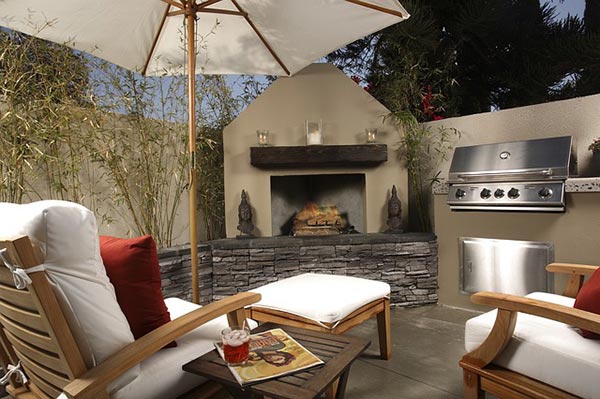 Outdoor projects can help boost a home's value by up to 10 percent, according to a new realtor.com® report. Outdoor showers, barbecue stations, entertainment pools, and firepits are the top projects that realtor.com® researchers found with the biggest potential increases to a home's price.
For its research, realtor.com® analyzed listings at its site for summer-related outdoor features in single-family homes listed for $150,000 or more.
An outdoor shower offers the biggest return on investment, according to realtor.com®'s research. Researchers found that homes with outside bathing areas had a 97 percent price-per-square-foot premium. They speculate that such a feature may be appealing since it's usually found in homes that are near a beach or an expensive property with other luxury amenities.
Researchers also found that homes with barbecue stations are 26 percent more expensive than those without. In Utah, homes with barbecue stations tend to be listed for 58 percent more per square foot than other homes in the state.
Also, entertainment pools—with enough space around them for others to lounge—could give a home a 26 percent increase in its value. In New York state, homes with such entertainment pools were 224 percent pricier per square foot than those without.
Firepits and backyard fireplaces are also proving to be a hot way for homeowners to boost their home prices. Homes with firepits or backyard fireplaces had a 25 percent premium, according to researchers.
"Outdoor features can give a home a special quality in the market," says Javier Vivas, realtor.com®'s director of economic research. "And anytime you have a unique feature, it can bolster the prospective value of a home."
Source: "Top Price-Boosting Summer Fun Home Features," realtor.com®