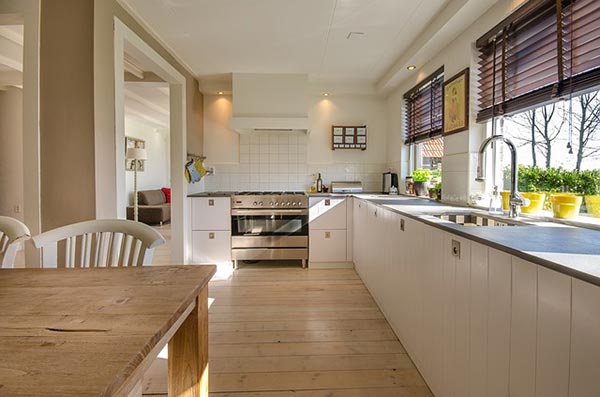 For many people, a home search is an overwhelming process. After all, it's a huge decision. It can be hard to sort out which qualities are crucial for a smart buy, especially for first-time homebuyers. Luckily, though, you don't have to go through this process alone.
If you're ready to start your Phoenix home search but aren't quite sure what you're looking for, we've got your back. Below is a list of necessary criteria for a house that will suit your needs going forward. Familiarize yourself with the list so you know what's important when it's time to start looking at listings.
Focus on location
Even if this is your first time buying a home, you've probably heard the phrase "location, location, location" before. The phrase is popular for a reason; the location of your new property is the most important factor in your home search. After all, it's the one thing you won't be able to change, so it's crucial to be happy with it from the start.
First, consider the location of the home itself. Look at things like your commuting distance, the noisiness of the street outside the property and proximity to the highway. Then assess the surrounding area. Are you happy with the quality of the school district? How close are you to amenities like grocery stores and gyms?
Make bedrooms and bathrooms count
After you've settled on an ideal location or target area, the next thing to consider is how many bedrooms and bathrooms you need. You'll want to think realistically here; while it's possible to add on more of these features at a later date, it's also a huge undertaking. Many homeowners find that these additions aren't worth the investment of time and money. It's much easier to aim for the right number from the start.
Ask yourself: How many bedrooms and bathrooms do you need to comfortably fit your family, as is? Are you planning on growing your family within the next few years? Do you typically host a lot of overnight guests? Are they long-term guests that might benefit from their own space?
Remember, larger houses mean higher mortgages and more maintenance, which can overwhelm new homeowners. To keep yourself from taking on more responsibility than you can handle, focus on what your life will look like in the next five years or so, rather than long-term.
Evaluate the layout
Just as with a property's bedroom and bathroom count, the layout of a home can always be altered, but it takes a lot of work. If you can, aim to find a home that has a layout as close as possible to the type you're ultimately looking for, so that any necessary changes will be minimal.
Usually, when we hear about a home's layout, it's all about whether the main floor has an open concept layout or a more traditional, divided design. However, that's not the only floorplan consideration to keep in mind. Think about whether you want a single- or multi-level home, if you're looking for all the bedrooms to be on the same level or if you'd like a home that has a basement.
Don't forget resale value
It's important to look at resale potential during your home search, particularly if you're a first-time buyer. Conventional wisdom states that you won't stay in your starter home forever. On average, buyers tend to stay in their first homes for about five years before moving on to a different property; in this case, it makes sense to plan ahead.
As for what determines resale value? Most of the time, it's similar to the factors we've outlined above. A good location is key: Look for a home that's either close to amenities like shops and restaurants or in a good school district. You'll also want to consider what cosmetic upgrades — like bathroom and kitchen remodels — you can do to the home that might attract future buyers.
Looking for your first Phoenix home might feel overwhelming, but it doesn't have to be. With the criteria outlined above, you can focus your search on homes that truly fit your needs.