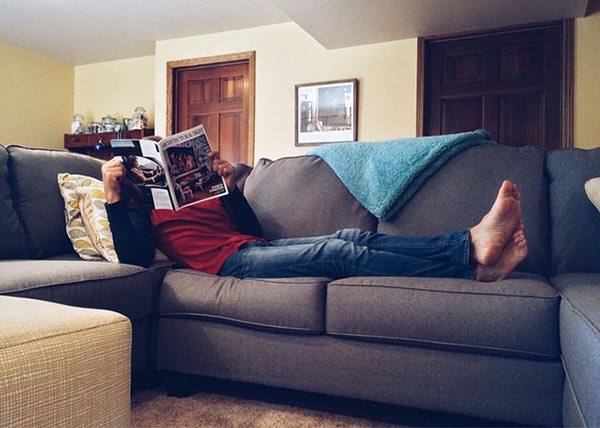 Anyone who's ever tried to manage a remodel can tell you that it's a huge undertaking. Between trying to stay on time, on budget and on top of a thousand moving parts, it can feel like another full-time job. It's far from impossible though. In fact, with a little prep work and organization, you can plan a home improvement project like a pro, even if you've never tackled one before.
If you're just about ready to plan your next remodel, this post is for you. We outline the steps needed for every aspect of these projects. Keep reading to get the scoop on all the work that goes into planning a remodel — and how you can pull it off the right way.
Develop your vision
First thing's first: You can't move forward on your remodel until you know what the final product will be. This is truly one situation where you need to work backward. Once you have an end point in mind, you can go about creating a step-by-step plan on how to get there.
Start by making a list of any must-have features. For example, you might want a kitchen remodel that includes an oversized island or a guest room/office combo. Then, use sites like Freshome to gather design inspiration. You know you're ready to move on to the next step once you have a clear picture of what the completed project will look like. Jot down these details so you can refer to them later.
Set a budget
Next, it's time to create a budget for the project. There are plenty of templates online you can use to keep the process organized, but your goal should be to go through each factor of your remodel, one at a time, and find a realistic estimate for it. Consider factors like getting permits, acquiring the necessary materials, expected labor costs and expenditures for aesthetic touches.
Odds are, if you've been dreaming about remodeling your home for a while, you probably have a figure in mind. Use these estimates to determine if that figure is realistic. If not, consider making some changes to your design plan or saving up for a little while longer.
Build your team
The next step is to figure out who exactly is going to work on the remodel. If you're planning on bringing in the pros, now is the time to get your quotes. Research qualified contractors and pick two or three to interview and ask for project estimates. From there, you can narrow down which company seems like it best suits your needs and bring it on board.
Even if you're planning on the DIY route, if you're working with multiple people, you want to go through each task — from laying flooring to painting walls — and delegate who is responsible. Nothing slows down a remodel more than confusion over who's in charge.
Create a schedule
By now, you should have a firm idea of all the steps required to bring your project to fruition. At this point, all you really need to do is put them in the order that makes the most sense. Once you have an ideal start date in mind, go to each of your team members, in turn, and ask for an estimate of how long the project should take. Then, lay out these time frames, accordingly.
If you've never planned a remodel before, don't be afraid to rely on professional advice. Ask how remodels like yours have gone in the past and which order of tasks makes the most sense. For example, if you're remodeling a bathroom, is it better to work on plumbing or lay tile first? You never know what you may learn in the process.
Prepare for the unexpected
Let's be honest, despite our best efforts, no remodel is ever going to go perfectly to plan. The best thing you can do for yourself — and your stress levels — is to assume a few setbacks will happen and plan for them. Be sure to pad both your budget and schedule for unforeseen expenditures and timing snafus.
Honestly, even though we know you're probably invested in getting the project done as soon as possible, the more breathing room you leave, the better you will feel.
Preparing for a remodel is tricky. Sometimes it seems like there are too many moving parts to keep track of. That doesn't mean it can't be done. All it takes is a little forethought and organization. When you're ready to plan your next remodel, keep these tips in mind. They'll help you create a framework to bring your vision to life.
The post 'How to Plan Your Next Remodel Like a Pro (Without Going Nuts in the Process)' appeared first on Freshome.com.